Do we long for Heaven?  Do we have a biblical view of where we, as Christians, will live for eternity? Isaac Asimov said "I don't believe in an afterlife, so I don't have to spend my whole life fearing hell, or fearing heaven even more.  For whatever the tortures of hell, I think the boredom of heaven would be even worse." An evangelical pastor once said "Whenever I think about heaven, it makes me depressed.  I'd rather cease to exist when I die.  I can't stand the thought of endless boring tedium.  To me, heaven doesn't sound much better than hell.  I'd rather be annihilated than spend eternity like that."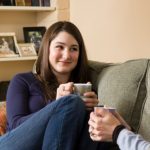 In trying to help our adult sons and daughters, we may inadvertently discourage them. This is particularly true when we hold them to an ideal, a notion of how they ought to be. Perhaps unconsciously, we expect children to fulfill our aspirations and make us happy. Parents unwittingly try to press children into a prescriptive mold and are disappointed when teenagers select divergent paths. We must be cautious and vigilant of our motives when conversing with adult sons and daughters.
Lately my faith has been tested.  It has caused me to spend a great deal of time thinking about how we as Christians should handle worry, and what we should trust in.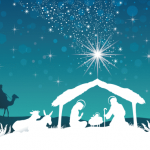 Well, I need to look at my schedule for Christmas… This month has walked right by me. Wonder where all of those days for shopping went to and how many great sales I missed. I could have saved some money. Ken would have been so pleased with me. Sunday: Dec. 17th: 1 week until Christmas.  […]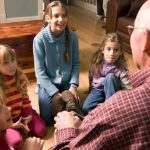 This suggestion is not only for parents but also for preachers and teachers.  You should lie to your kids. Now that I have your attention with that click-bait title, let me clarify.
Our world is hostel to Christianity and to the Gospel.  You don't have to look far for example after example of this world attacking everything we as believers hold dear.  As a result, the world is a dangerous place for our Christian raised children, as they leave home, enter college, the military, or the workforce.  It is not a matter of if their spiritual beliefs will be challenged and ridiculed, but when and where it will happen.  We know that it will happen not just once, but many, many times.
As parents of young adults, our parental roles change when children mature.  The primary responsibility of teaching children how to love and make responsible choices remains. However, the methods we use must be different. We no longer establish and enforce the rules, nor discipline our adult children.  We don't prescribe directions or make their decisions. […]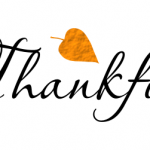 Each year as Thanksgiving approaches, reasons for the special day fill my mind with thoughts of gratitude. Those same feelings led the first American settlers to thank God for their new land, food and friends. They celebrated together with a feast. This dinner came to be known as the first Thanksgiving meal. Moving to another country had presented many obstacles to overcome, but that did not stop them! Their new home provided new challenges, but their faith in God gave them a way to succeed. Thinking of them is a clear reminder for me to be thankful.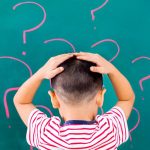 I get asked a lot why I believe that young adults leave their faith.  I guess it is because I'm involved in a ministry whose purpose is to address the statistic that 70% of Christian raised young adults leave their faith after graduating High School.  There are many reasons; like their faith was never their own, they were hurt by a Christian, something happened within the Church that turned them off, they saw Christians acting one way at church and another way elsewhere, and the list goes on and on. Well here is what I believe is the reason why the vast majority leave.